Howto add accented text
Accented text can be added by selecting correct text encoding.
Steps
1) Click Tools->Options, select Editor tab and choose "Pdfedit windows text encoding" text encoding.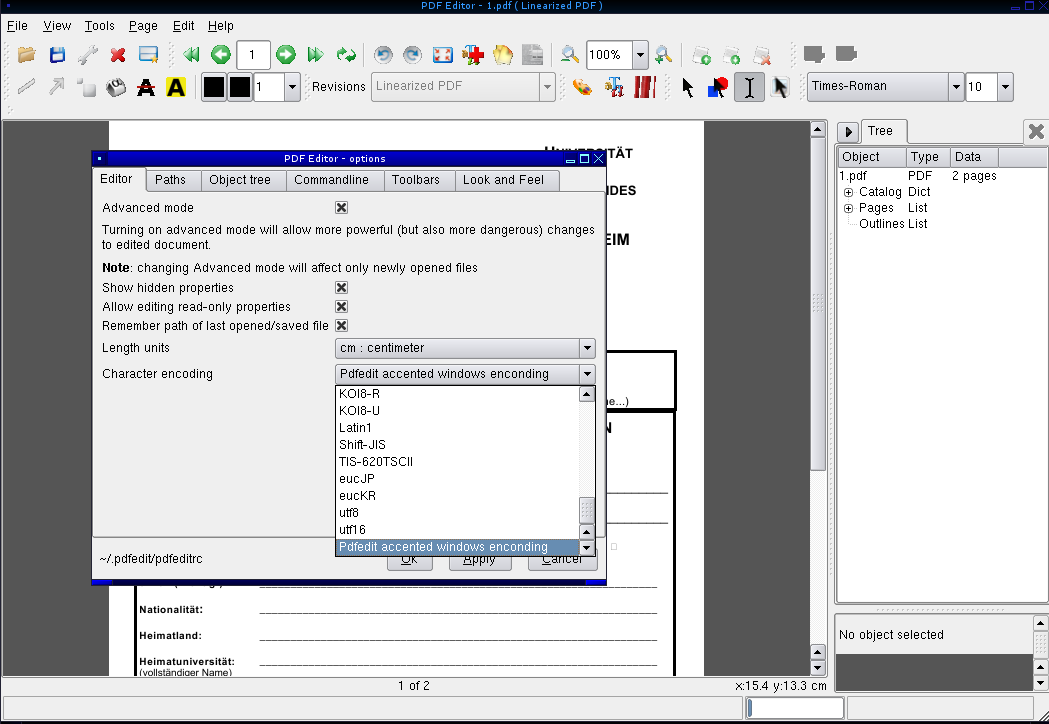 2) Add accented text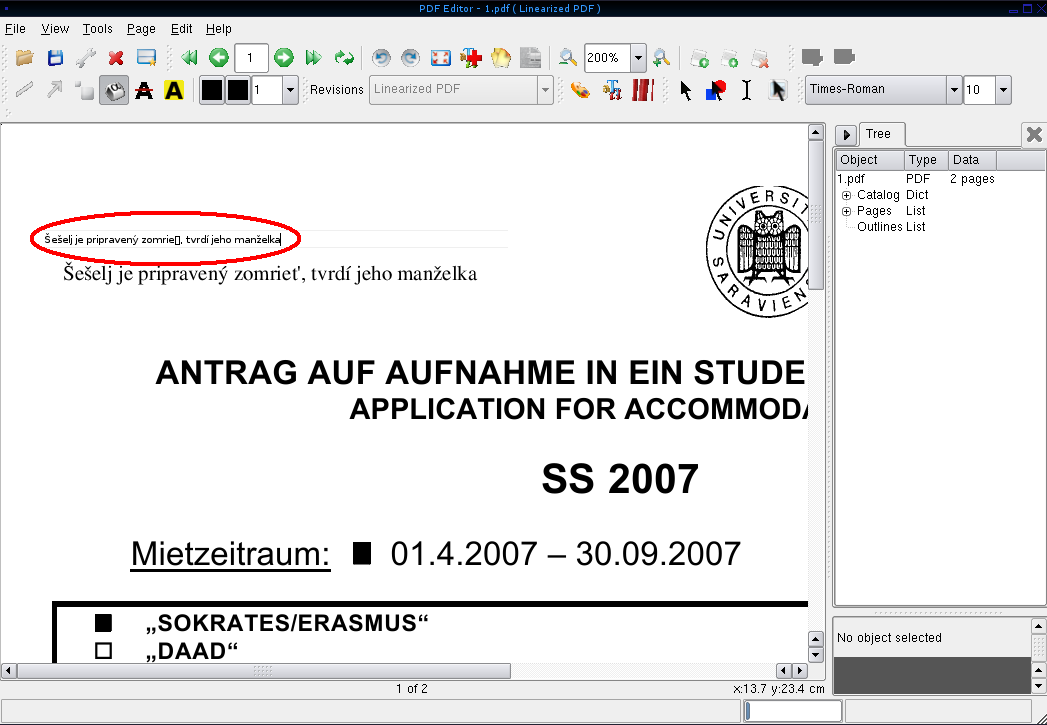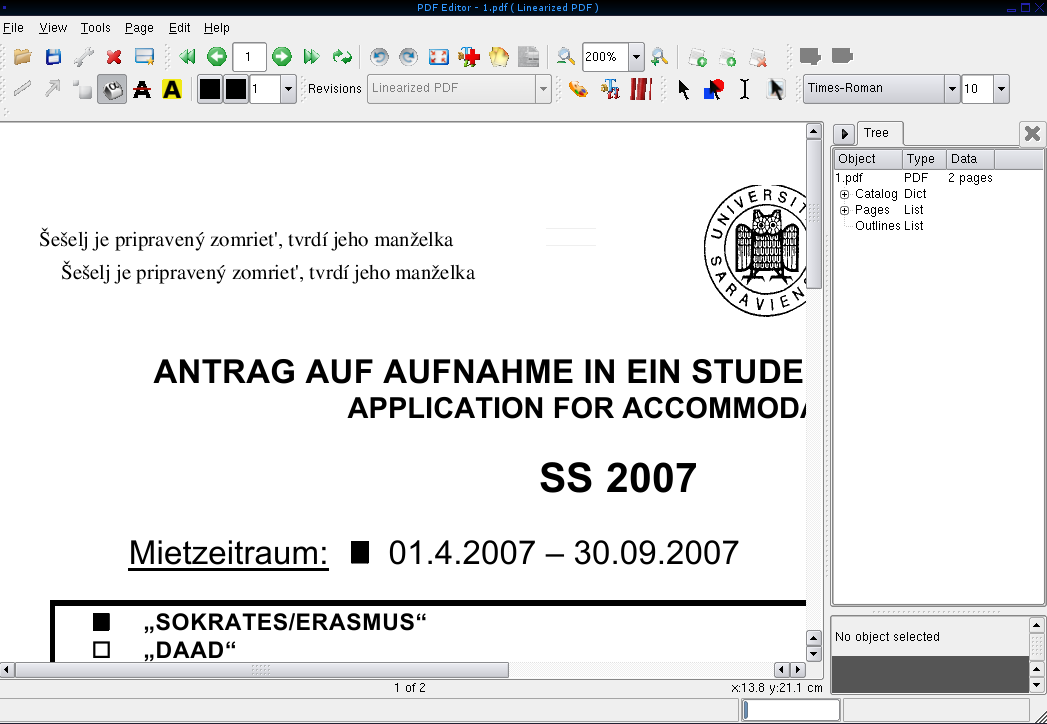 Note: Not every character can be added easily using the encoding e.g. c caron, n caron. This limitation results from
pdf specification
in which !
WinAnsiEncoding
does not contain some characters.
Categories
Howto